PSP Services has partnered with world class organizations in the industry to provide our Hospitality merchants with a fully integrated solution.
Offering products for Retail, Hospitality, Grocery, Commercial Venues and more, our multilingual solution marries perfectly with our payment processing system.
Whether a quaint restaurant in a tourist town, a large dining room to service hundreds of patrons, or a national franchise, PSP Services has the perfect fit for your business needs.
Call us anytime at 1 800 848 2974, or fill in your details on our website. Let us show you how we can make a difference in your business today!
A920 Payment Tablet Terminal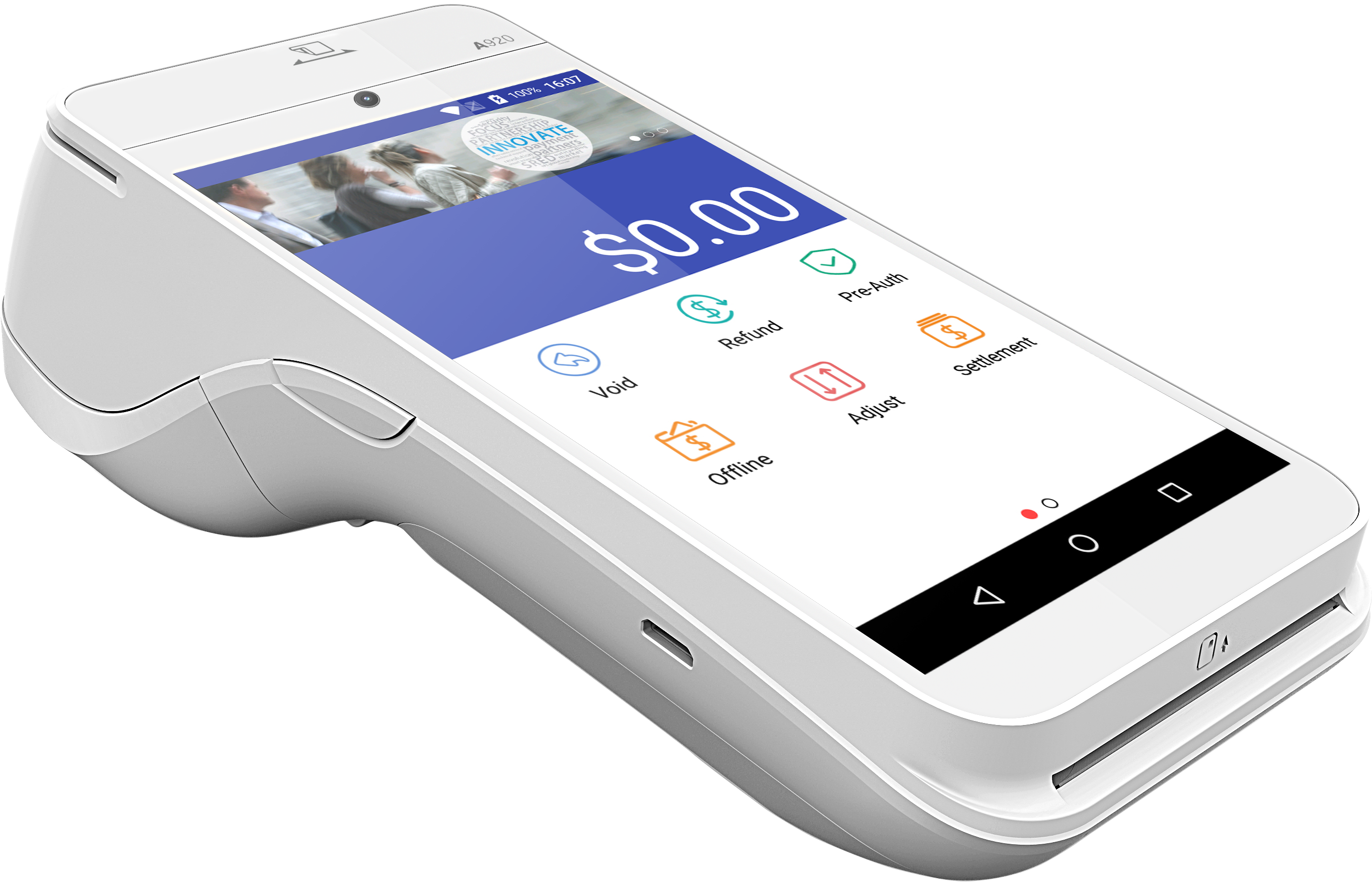 A920 is the world's first tablet mobile terminal, a fashionable and compact payment device powered by the Android operating platform. The A920 comes with a large high definition tablet colour display and a super fast thermal printer that is neatly hidden below so as to maximize screen usage for customer facing transactions. A wide range of advanced connectivity options are supported, as well as inbuilt NFC contactless, electronic signature capture and massive amounts of memory to enable exceptionally fast processing of applications.
Open Android OS | Large colour touch screen | Double injection | Dual Camera & 2D scanner | Rich value added services | PCI PTS 4.x certified